When it comes to your pet's diet, it is extremely important to make sure they are consuming the food that is best for them, giving them a healthy, balanced diet. Your dog's diet has a huge impact on their health and happiness. The wrong diet can lead to obesity and life-long health issues. The right diet keeps them slim, healthy and in good condition. A diet that propped up a strong immune system, healthy coat and delivers energy needs on all levels.
Our foods contain a high percentage of freshly prepared and steam cooked animal and fish driven protein. This retains more nutrients and vitamins to ensure your pets are healthy, active and well cared for throughout their life. We recommend feeding your dog high-quality commercial dog food, available from our shop. These contain all the nutrients your dog needs, in the right amounts.
Our wet food is:
Free from grains, easy on digestion
High meat content provides essential proteins
Healthy oils for skin and coat
Vegetables with essential vitamins
Minerals and Herbs for optimum health
Complete feed for working and sporting dogs
We have 3 flavours of our wet food.
Chicken, sweet potato and vegetable
Lamb, sweet potato and vegetable
Turkey, sweet potato and vegetable
Follow the feeding guidelines below and weigh out your dog's food to make sure they're eating the right amount. Take a look at our feeding guides: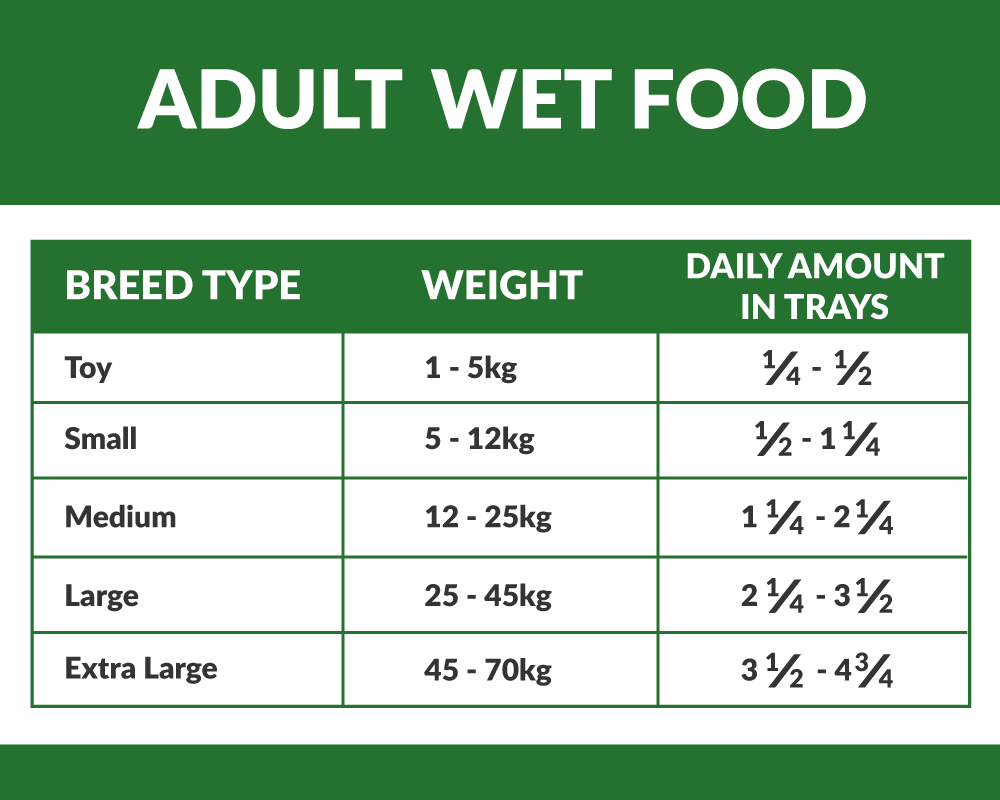 If you are looking for a pet shop in Cullompton, then you are in luck, Heart Pets Local is the pet shop for you! Not only are our prices something to shout about, but we offer free same day delivery, straight to your door.